Covenant of Mayors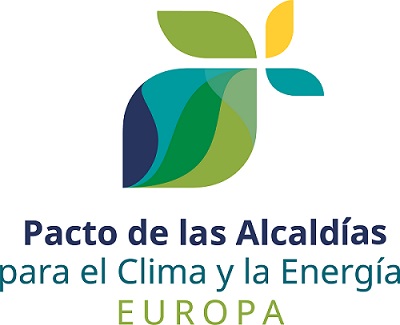 The Provincial Energy Agency that answers to the Alicante Provincial Council encourages regional town and city councils to support the Covenant of Mayors for Climate and Energy in order to reduce CO2 emissions by 40% in 2030. 136 municipalities in the province now support this initiative that aims at reducing the emissions by 20% in 2020 and the immediate task is to get the town and city councils to go a step further and also take on this new challenge.
The provincial institution has been working on this project since 2011 in order to help the municipalities comply with their obligations associated with the Covenant of Mayors. Over the years, having invested more than 24 million euros, this project has stopped more than 7000 tons of CO2 from going into the atmosphere, which means that various town and city councils have already obtained the objectives established when they decided to adhere to the terms of the Covenant.
Every 2 and 4 years the Provincial Government also subsidizes reports written by external companies to prepare the follow-up of the objectives obtained and accomplishments achieved.
WHAT IS THE NEW CONVENANT OF MAYORS FOR CLIMATE AND ENERGY
The new Covenant of Mayors for Climate and Energy was launched by the European Commission in October 2015. All the signatories have a common goal: to speed up the decarbonisation of their regions, increase their capacity to adapt to the inevitable effects of climate change and give their citizens access to safe, sustainable and reasonable energy sources.
The municipalities that have signed this new document work to reduce the greenhouse gas emissions from here to 2030 by 40% and they encourage taking measures to combat climate change.
They also agree to:
– Record reference emissions and evaluate the risks and vulnerabilities associated with climate change.
– Present an Action Plan for the climate and sustainable energy within a period of two years from the date that the town or city council adheres to the Covenant.
– Write a report on the situation at least every two years from when the Action Plan for the Climate and Sustainable Energy is presented.
At the Energy Agency we encourage Town and City Councils that support this new Covenant to carry on working together to reduce the energy consumption and the CO2 emissions from 2020, which is when the Sustainable Energy Action Plans expire.
For more information, please send a message to: : info@alicantenergia.es / +34 96 526 84 02
STEPS TO ADHERE TO THE NEW COVENANT
1)Present the Mayors Covenant for the Climate and Energy initiative to the municipal council (plenary or competent authority).
2) Once the municipal council has made an official decision, the mayor is then in charge of signing the Covenant adhesion form.
3) All the documentation (adhesion form and the agreement from the competent authority) is sent to the Energy Agency via the electronic office so that it can be registered online in the Covenant website.